3sun Group
Specialised Competencies.
Headquartered in Great Yarmouth, 3sun Group provides products and services to the global energy industry. Delivering complete packages to the Oil & Gas and Renewables sectors, capabilities include:
Engineering solutions, consultancy and design
Manufacture, installation and maintenance services
Modifications and retrofits to existing systems
Statutory inspection, testing and certification for plant, equipment and tools
Technical and vocational industry training
Since it was established in 2007, 3sun Group has grown from an initial team of one to now employing over 400. Our technicians are fresh from some of the largest offshore installation projects have a range of specialised competencies, covering electrical and mechanical work scopes, through to rigging, confined space, and rope access techniques.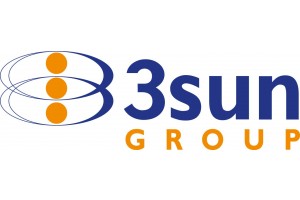 Website:
Visit 3sun Group's website