Amec Foster Wheeler
Full life cycle services.
Consultancy, engineering, project management, operations and construction services, project delivery, specialised power equipment.
Full life cycle services to offshore and onshore oil and gas (conventional and unconventional, upstream, midstream and downstream) for greenfield, brownfield and asset support projects, plus leading refining technology.
Strong position in clean energy market, including full life cycle offering to nuclear sector from environmental studies and reactor design to decommissioning and clean up.
Expertise across a broad spectrum of commodities including iron ore, copper, potash and gold. Leader in projects with significant logistical challenges in remote locations. Top-tier position in consulting, materials handling systems and strong environmental and growing underground expertise.
High Value Execution Centres supplementing our businesses all over the world.
Centres of Expertise supporting projects with differentiating capabilities, exporting key talent to execute work globally, also serving local markets.
Leading provider of circulating fluid-bed steam generators, advanced industrial and utility steam generators, advanced air quality control systems and a wide range of aftermarket products and services.
Specialist skills in pharmaceuticals/bioprocessing, industrial, infrastructure/transportation and environmental consultancy.
Well-established relationships with International Oil Companies (IOCs), National Oil Companies (NOCs), energy, mining, chemicals and pharma customers.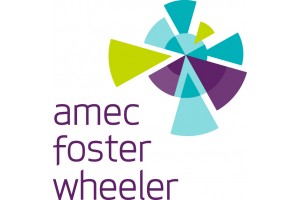 Website:
Visit Amec Foster Wheeler's website