Atwood Oceanics
International Offshore Drilling.
Atwood Oceanics is a leading offshore drilling company engaged in the drilling and completion of exploration and development wells for the global oil and gas industry. Our versatile drilling fleet consists of four ultra-deepwater drillships (two of which are under construction), two ultra-deepwater semisubmersibles, three deepwater semisubmersibles and five high-specification jackups. We are recognized as an industry leader in providing safe, reliable and efficient drilling services for our clients in accordance with Our Guiding Principles.
While Atwood Oceanics has been in the offshore drilling business for over 45 years, we are currently undertaking a dramatic fleet growth and transformation program that is positioning us for future success. As a result, the "Atwood Team" of competent and motivated employees is also growing as we fulfill exciting new career opportunities. It's no wonder we are passionate about offshore drilling!
In accordance with Our Guiding Principles, Atwood Oceanics is committed to the safety and health of the people who work on our rigs and at our onshore locations and to preserving the environments where we work. This is our most important responsibility as an offshore drilling company.
Our Health, Safety and Environment (HSE) Management System has been developed and implemented to ensure the safety of individuals (personal safety) and entire installations (process safety) through compliance with our operating standards and the effective use of our safety tools. Our HSE Policy defines our commitment to our employees and other stakeholders.We believe that careful planning and precise execution are the key ingredients to a safe offshore working environment. Atwood employees are expected to practice "Stop Work Obligation" whenever they have concerns that a task might be unsafe or inadequately controlled – this ensures that it is done safely, the first time.
When it comes to safety and environmental incidents, we truly believe that "Zero is Achievable"!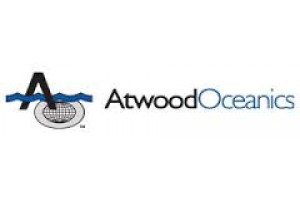 Website:
Visit Atwood Oceanics's website