Cape Industrial Services Ltd
Industrial Services Provider.
Cape is an international leader in the provision of essential industrial services focused on the energy and natural resources sectors.
We offer a range of multi-disciplinary services which includes access systems, insulation, refractory linings, painting, coating, blasting, industrial cleaning, training and assessment throughout the lifecycle of large secure industrial assets.
Cape's 18,000 people deliver safe, reliable and intelligent solutions both on and offshore. International coverage extends across the UK, Europe & CIS, Middle East & North Africa and Asia Pacific.
Cape plc, whose shares are traded on the main market of the London Stock Exchange, reported adjusted revenues of £697.1 million in the financial year ended 31 December 2013.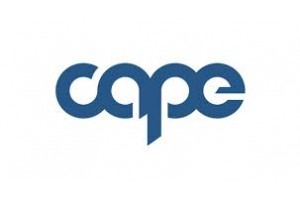 Website:
Visit Cape Industrial Services Ltd's website