Cudd Energy Services
Specialist Oilfield Services and Equipment.
The Cudd family of companies offer a broad range of specialized oilfield services and equipment to businesses engaged in the exploration and production of oil and natural gas worldwide. Cudd Energy Services experienced professionals will design a solution, provide the engineering, and mobilize the resources required to safely execute the planned objective in both onshore and offshore environments. Services include stimulation, coiled tubing and e-coil, hydraulic workover, nitrogen, industrial nitrogen, slickline, braided line, electric line, special service, water management, and well control.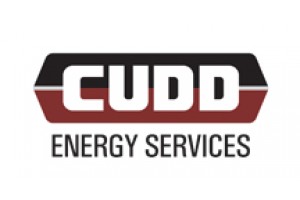 Website:
Visit Cudd Energy Services's website