Egyptian Drilling Company (EDC)
Egypt's national petroleum corporation.
In 1976, EDC was formed as a joint stock between the Egyptian General Petroleum Corporation (EGPC) and the A.P.Moller - Maersk Group of Denmark. EGPC and A.P.Moller - Maersk have acted, since the company's inception, as equal partners in ownership.
EGPC is Egypt's national petroleum corporation, overseeing exploration, production, refining, marketing and distribution of oil & gas within the country.
A.P.Moller - Maersk is Denmark's largest corporation, with activities in shipping, air transport, industrial goods and services, oil and gas exploration and production.
In November 1976, EDC began operations by acquiring an onshore drilling rig and securing a contract for drilling in Egypt's Eastern Desert. EDC's objective at the time was to secure a leading position in the domestic drilling market.
A major milestone was reached in 1980 when the company contracted the construction of two 250 feet water depth jack-up drilling rigs.
By the mid 1980's the company, being well established in the domestic market both onshore and offshore, now pursued a more aggressive expansion strategy by acquiring a number of onshore drilling rigs.
With the growing fleet, EDC recognized the need for improved management systems. Safety, reporting systems, personnel training, and maintenance systems became a priority.
In 1991, while remaining focused on growth and expansion, EDC decided it was time to venture into the International Market. The first step towards the new goal was reached by establishing a drilling operation in Syria.
Today EDC has operations in Saudi Arabia, Libya, and Gabon.
EDC owns and operates a total of 70 Rigs, including six jack-ups, two offshore platform Rigs, and the rest being on shore Rigs.
EDC currently employs more than 5300 employees.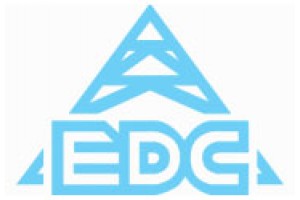 Website:
Visit Egyptian Drilling Company (EDC)'s website