K2 Specialist Services Pte Ltd.
Integrated IRM and Training Services.
K2 Specialist Services (K2), a member of the Velosi Group, provides a comprehensive range of services to multinational companies in the global oil and gas industry, which spans across the drilling, upstream production and downstream processing industry sectors.
As a leader in quality and safety, K2 has completed over 15 million man-hours and 2,500 projects with zero fatalities and serious accidents, in all our core competencies: Engineering & Construction, Inspection & Surveys, Repairs & Maintenance and Training.
 
Operating from four centers strategically located worldwide, K2's over 300 skilled personnel, across 15 nationalities, serves clients in different geographical markets on a global scale.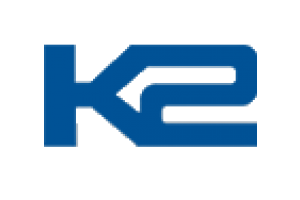 Website:
Visit K2 Specialist Services Pte Ltd. 's website