Latchways PLC
Fall Protection Products.
Latchways is a group of companies dedicated to protecting the safety of individuals working at height.
The Latchways ManSafe fall protection range is used around the world on tall buildings and structures as diverse as office blocks,industrial units, leisure and retail complexes, telecommunications towers, bridges and electricity pylons. The products themselves are innovative in their design and manufactured to the highest quality. In turn, a global network of specialist approved partner companies provides the assurance that product quality is matched by equally high standards of installation and maintenance.
Group company HCL operates autonomously within the UK and Ireland in complementing and expanding the Latchways' product concept. HCL is a leading provider of personal protective equipment and its services include the supply, installation, user training, warranty and maintenance of all types of safety at height and safe access systems.
The Latchways group is expanding through research-based organic growth and also by acquisition of companies whose patented products or services add value to the core proposition. Such a dynamic approach, backed by a commitment to continually enhance its customer offering, has established Latchways at the very forefront of safety at height in all the key global markets.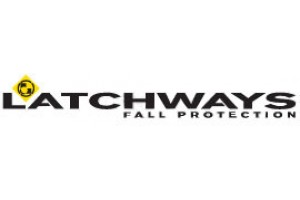 Website:
Visit Latchways PLC's website