Nexen Petroleum (UK) Limited
Global Energy Company.
Nexen is responsibly developing energy resources in some of the world's most significant basins including the UK North Sea, western Canada, the United States and offshore West Africa. As wholly-owned subsidiaries of CNOOC Limited, Nexen employs approximately 3,200 people worldwide. Our team operates under value-based principles of excellence, personal accountability, integrity and social and environmental responsibility.
It's about getting the job done, the right way.
CONVENTIONAL OIL & GAS
While Nexen has onshore production in Canada, the United States, Yemen and Colombia, the largest component of our conventional business occurs offshore. Over 50% of our production comes from offshore facilities in the UK North Sea, West Africa, Gulf of Mexico and Trinidad & Tobago.
OIL SANDS
We're a major player in Canada's oil sands industry. In 2013, our Long Lake facility continued to grow its production levels. We expect this growth to continue as we bring Kinosis on-stream – a multi-phased, multi-year project to boost production. In addition, we have non-operating interests in the Syncrude Canada Ltd. mining and upgrading facility and the Hangingstone in-situ project.
SHALE GAS/OIL
Shale gas is a clean-burning and abundant resource. We produce shale gas in
northeast British Columbia, Canada. Nexen also manages working interests in two Chesapeake Energy shale oil projects in the U.S.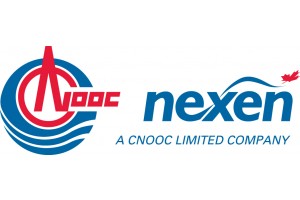 Website:
Visit Nexen Petroleum (UK) Limited's website