PFL Engineering Services Ltd
At PFL Engineering, we offer Access, Inspections and Maintenance (AIM) services like Rope Access, Scaffolding, Tension Netting, NDT Inspections, Lifting Equipment Inspection, Fabrication, Blasting & Painting, Emergency Response, Technical Manpower and Training to the Oil, Gas, Energy, Petrochemical and Marine Sectors in Nigeria.
As a certified member of IRATA (Industrial Rope Access Trade association) Operator and Trainers, we have a state of the art Rope Access training center in Port Harcourt, Rivers State, Nigeria.
We are full members of LEEA (Lifting Equipment Engineers Association) as well as being a registered and accredited training company for Lifting Operations. Registered with the ASNT as Corporate Member and have a fully equipped NDT training center. We are also Corporate Members with National Association of Coating Engineers (NACE) for Corrosion activities.
We also have international reputable certifications in ISO 9001:2008, 14001:2004 and OHSAS 18001:2007 reference standards.
As an Access, Inspection and Maintenance (AIM) services provider, we give easy access to difficult or confined areas utilizing solutions like Rope Access, Scaffolding or Tension Netting. We carry out Inspection of such areas utilizing NDT Methods and also Lifting Equipment Inspection and we Maintain/Repair any defects found from our inspection with our capabilities in Fabrication and Blasting & Painting.
The most exciting part of what we offer, is our ability to train and retrain our multiskilled Technicians and Supervisors utilizing our in-house certified and accredited training facility.
At PFL, our people are our strength, professional, experienced and highly skilled personnel are the key to our success.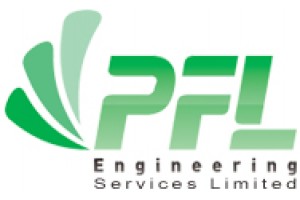 Website:
Visit PFL Engineering Services Ltd's website