Pro 3 Safety
Dropped Object Barricading System.
The Pro 3 Safety Team is made up of dedicated professionals who have many years' experience in a broad range of industries. Our collective field experience gives us a unique insight into the specific safety issues associated with working from heights, platforms and walkways.
The company was formed in December 2010 and since then has successfully installed and supplied its Dropped Object Prevention System in a number of major mine sites around Australia and is currently exporting overseas to the oil and gas sector.
Pro 3 Safety holds a number of patents for its system and all our products go through rigorous independent testing. We are committed to continually improving safety in the workplace and setting new standards in dropped-object prevention solutions and systems. To that end, we have developed a substantial premium range of safety products.
One of our greatest motivations is working with businesses who prioritise their employee safety and who are proactive in the prevention of workplace injuries, not just reacting after a near miss or fatal incident.
We are proud to announce our Dropped Object Prevention System is available exclusively from Ferno Australia. (overseas customers please contact Pro 3 Safety directly).
Ferno is committed to providing the best product and customer service through research and development programs, stringent testing and product warranties. With a growing range of trusted products, Ferno has its sights set firmly on an exciting future, delivering quality products with superior performance, efficiency and reliability. That's the Ferno way and the reason Pro 3 Safety feel they are best suited to be our Australian Distributor. Contact them for all your working at heights safety requirements.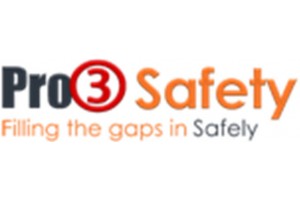 Website:
Visit Pro 3 Safety's website