Safeway Rope Access & Technology Co Ltd
Training and Consultancy Services.
Shenzhen Safeway Rope Access Co Ltd (Safeway), was founded in 2013, is located in the beautiful coastal city of Shenzhen, focus on rope access projects, rope access service, high angle rescue and high work gear sales.
Safeway had undertaken  the IRATA audit and attained a membership qualification. Safeway supplies rope access technical skills training and IRATA training courses. Technicians who pass the assessment will get the IRATA certificate. Safeway also passed DNV quality management system certification.
Safeway is committed to offshore oil, gas, petrochemical, construction, wind energy and other areas of high work technical service and equipment sales. Our clients include CNOOC, COSL, ConocoPhillips, NOV, Chevron, PetroChina, Sinopec, CMHI, Yiu Lian Dockyard and other China and foreign heavy industry companies.
Safeway has a great number of  IRATA qualified, multi-skilled technicians, including the unique IRATA trainer, level 3 , level 2 and level 1 technicians. They have experience in project management and rope access technical to meet the requirements of customers in different types of projects. United, pragmatic, robust and efficient work style to provide customers with high quality and efficient rope access service.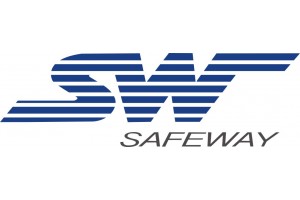 Website:
Visit Safeway Rope Access & Technology Co Ltd's website