Salunda
Sensor Technology.
Robust, networked sensors for oilfield machinery, drilling and metering.
Salunda markets equipment and fluid monitoring solutions for harsh environments. The Company was established to commercialise technology from Oxford University. Core technology is licensed exclusively from Oxford University, in addition to a portfolio of over 30 patents for detection and characterization of fluids and solids.
The business focuses on delivering robust applications for energy markets. Customers include leading oilfield operators, service companies and equipment manufacturers. The Company is backed by leading UK high-tech investor IP Group plc.
Salunda develops robust condition monitoring solutions. Our technology has been proven in highly demanding aerospace, oilfield and motorsport applications, and certified for intrinsic safety and offshore use.
Features include excellent stability at extremes of pressure, temperature and salinity, plus superior lifetime and reliability. Our monitoring solutions are non-invasive, contactless and have no moving parts.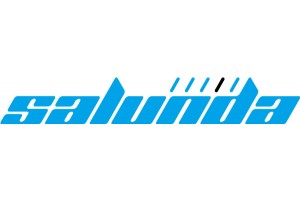 Website:
Visit Salunda's website