Skysite Offshore
Inspection & Maintenance Access Specialists.
Skysite Offshore is a professional and effective rope access, fall arrest and work-at-height company. At Skysite Offshore we place strong emphasis on safety and efficiency. All Skysite Offshore team members are highly trained and certified to international standards. We pride ourselves on our effectiveness and the quality of the work produced even under the most challenging of scenarios.
Our core competencies are in Offshore Rope Access and Work at Height, Fall Protection, Industrial and Commercial Rope Access services for the Upstream-Midstream-Downstream Oil and Gas sector, Industrial and Commercial Property markets.
Skysite Offshore manages teams that operate globally and has a track record in Africa, India and South America. With over 10 years of experience we pride ourselves on our outstanding safety record and client satisfaction.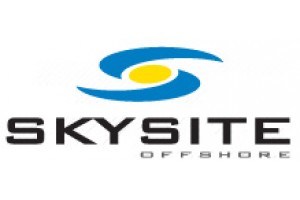 Website:
Visit Skysite Offshore's website