Standard Arabia
Assessment, Inspection and Certification Services.
In today's fast growing business environment, the need for high quality inspection practices is critical. We believe that a responsible approach towards hazard elimination supports productivity and ensures the safety of where we live and operate.
 
Established in Al- Jubail, Standard Arabia aims to grow into a leading provider of inspection services in the Kingdom of Saudi Arabia. We aim to bridge the gap between technical advancements and regional work culture to achieve compliance with international standards.
 
Our procedures are structured with respect to OSHA regulations and international risk management techniques. we are focused on improving the way we do business; operating with transparency in everything we do and maintaining integrity and business ethics in all our operations.
At Standard Arabia, we are committed to upholding the highest ethical standards in everything from inspection and certification to customer support. We are focused on developing a workplace of co-operation, maintaining a customer-centered approach to our business, and giving back to the communities where we work and live.
 
Our three core Values provide the basis for our rules of conduct within our teams:
Honesty, Trust and Team Spirit.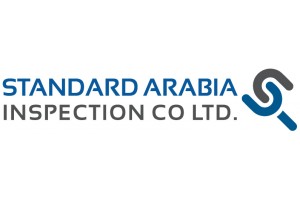 Website:
Visit Standard Arabia's website