Statoil
International energy company.
Statoil is an international energy company with operations in 37 countries. Building on more than 40 years of experience from oil and gas production on the Norwegian continental shelf, we are committed to accommodating the world's energy needs in a responsible manner, applying technology and creating innovative business solutions. We are headquartered in Stavanger, Norway with approximately 22,000 employees worldwide, and are listed on the New York and Oslo stock exchanges.
The Statoil way
The way we work is as important as the goals we achieve. We believe that competitive returns for our shareholders are best achieved through a values-based performance culture, stringent ethical requirements and a code of conduct which promotes personal integrity.
We set absolute requirements for health, safety and the environment (HSE). We aim to meet the demand for energy which is necessary for further economic and social development, while showing consideration for the environment and making an active effort to fight global climate change.
Safe and efficient operations are our first priority. We have won great renown for our technical safety monitoring system and our safe behaviour programme. We are convinced that all accidents can be avoided, and our goal is always to achieve zero personal injuries. We emphasise continuous work for an improved HSE performance in all our activities.
We focus on contributing to sustainable development via our core activities in the countries in which we operate. We are committed to openness and anti-corruption work, and to respect for human rights and employee rights. That applies both to our own activities and to those parts of the value chain over which we have significant influence.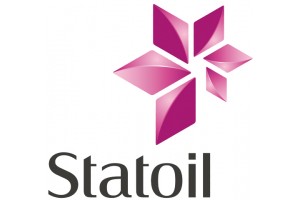 Website:
Visit Statoil's website