Swire Offshore Services
Supplier of specialist offshore cargo units.
Swire Oilfield Services is a part of the Swire Group, was established in 1979 and is the world's largest supplier of specialist offshore cargo carrying units to the global energy industry and is a leading supplier of modular systems, offshore aviation services, fluid management.
Our parent company - John Swire and Sons Limited - was founded in 1816 by the son of a Halifax cloth merchant. The company continues to be based in the United Kingdom and employs more than 120,000 people worldwide. The group's main sphere of operations is in the Asia Pacific Region, in particular China, both on the mainland and in the Special Administrative Region of Hong Kong and in Australia and North America.
The group's involvement with Swire Oilfield Services began in 1979 when it acquired Aberdeen based Container Hire Company, EPD Containers and Supply Ltd. In 1982, the company name was changed to incorporate the Swire name into the title and became Swire EPD. The name was changed again in 1998 to Swire Oilfield Services to more accurately reflect the range of services the company provides to the global offshore energy industry.
Swire Oilfield Services provides standard, specialised or tailored products certified to DNV 2.7-1 or EN12079 to customers anywhere around the globe. Its extensive hire fleet of over 60,000 allows immediate access, 24 hours a day, to a comprehensive range of products.
Operating in over 31 countries, with a team of 1,000 staff operating from more than 50 bases around the globe. The company has a presence in all major oil and gas regions with large operations in the Americas, Europe & Africa, and Asia Pacific.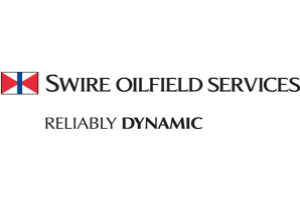 Website:
Visit Swire Offshore Services's website