Vinje Industri
Hydraulic and Mechanical Assembly Services.
Vinje Industri AS conducts construction assignments within all mechanical disciplines, in addition to hydraulic assemblies both on- and offshore.
We also provide personnel and operators with expertise within all mechanical disciplines. Vinje Industri AS has established a highly skilled and experienced engineering division that can undertake assignments all the way from planning to finished product. Vinje Industri AS has one of the largest selections of equipment for bending pipes and hydraulic tools for hire.
It is Vinje Industri's policy that no activity takes place if it endangers people, or risks damaging equipment or the environment. Our primary focus is on quality and safety and, as a consequence, we are certified according to ISO 9001-2008.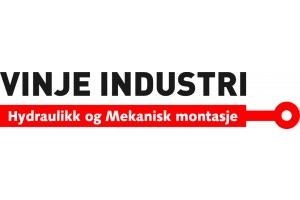 Website:
Visit Vinje Industri's website