ISAMA SAS
Throughout these 20 years of service to our clients, we have had the opportunity to know, learn and improve in each of our activities, this as a direct response to a changing and increasingly competitive environment.
At ISAMA we have a passionate, committed, innovative and responsible interdisciplinary team for their tasks, capable of providing a quality and ethical service. Trust and solidarity work with each of our clients is our best presentation and the stimulus to continue growing day by day.
At ISAMA, we offer our clients the experience of qualified professionals who provide innovative and quality solutions. We have the technical resource for the execution of various activities such as surveying, photogrammetry, specialized work with drone, digital modeling, structural inspection, design and installation of engineering systems for protection against falls of people, consultancies and inspections for the prevention of falls of objects, inspection and certification of anchor points.
We offer a wide range of services related to health and safety at work, we offer advice, consultancy and training. In our training center we carry out training in high-risk tasks, we can also make available the sale of fall protection equipment and medical emergencies.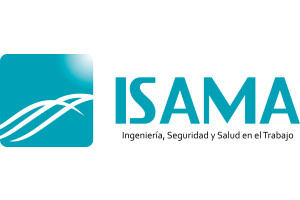 Website:
Visit ISAMA SAS's website