Altrad
Industrial Services.
Altrad is a global leader in the provision of industrial services, generating high added value solutions principally for the Oil & Gas, Energy, Power Generation, Process, Environment and Construction sectors. The group is also a recognised leader in the manufacturing of equipment dedicated to the Construction and Building market.

Altrad's multidisciplinary services range from engineering and technical services to maintenance, access solutions and specialised services for industry leaders.

The Group, headquartered in France, employs around 42,000 people and owns established international brands including Cape, Hertel and Prezioso Linjebygg.
Our mission:
Every day, our teams manufacture and supply the best products and equipment to suit the requirements of the construction and building industry and the public sector.
We create value with our product ranges that enable us to fulfil the individual requirements of each customer.

To ensure the success of all stakeholders, we rely on:
Committed, devoted employees,
Proven, controlled manufacturing processes,
A large dose of innovation.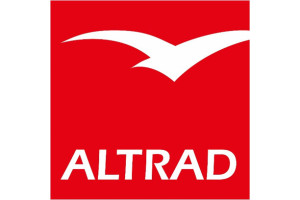 Website:
Visit Altrad's website