BLH Safety Solutions
Dropped Object Safety Barricading Systems.
BLH Safety Solutions™ specializes in Dropped Object Prevention systems.
We have been researching and developing innovative ways to combat one of the world's most common causes of work place injuries and fatalities; being hit by a falling object.
Our research has lead to the development of the BLH STOP DROP™ SAFETY BARRICADING SYSTEM which is an advanced polymer Barricading System specifically designed and developed to help minimise these risks in work areas on structures such as platforms, walkways, stairways, scaffolding and ladders across a diverse range of Industry Sectors including:
Oil and Gas.

Mining and Processing.

Energy and Infrastructure.

Transport and Storage.

Food Processing.
This unique barricading system clips on to existing structures such as handrails and is easily adaptable to suit your workplace.
The BLH STOP DROP™ SAFETY BARRICADING SYSTEM complies with the stringent OH&S requirements that help protect your most valuable asset: your people!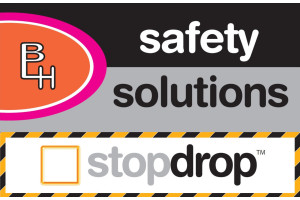 Website:
Visit BLH Safety Solutions's website