Dubai Petroleum Establishment
Dubai Petroleum has a long history linked to the Emirate of Dubai given the important economic part it has played since 1969, the date of the first commercial oil export from the offshore Fateh field.
DPE's mission is to explore and produce oil and gas safely, responsibly and sustainably to support the economic development of Dubai. The Dubai Supply Authority (DUSUP), first established in 1992 and now operated by Dubai Petroleum, plays a key role in ensuring Dubai continues to meet its ever growing energy needs by procuring, transmitting, storing and delivering natural gas to its end customers in the Emirate of Dubai.
Both Dubai Petroleum and DUSUP share their assets and resources and are essentially an integrated organisation."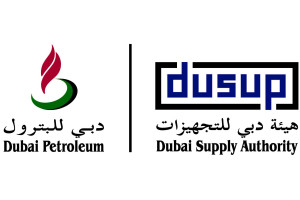 Website:
Visit Dubai Petroleum Establishment's website