Hydropro
Commercial Diving and Rope Access Services.
Hydropro banks on valuable experience and substantial technical expertise. We aim to be the most competitive, most productive and to be best-in-class
For us to consistently deliver unparalleled marine services to our customers, our work-mantra is to have the hydro-capacity to meet any challenges but humble enough to have a heart to care.
Time is seldom a factor as we are geared up to work seven days a week, 24 hours a day, as we are absolutely sure that we can offer the very best of service, safety and quality to serve the Asian region.
The value-added commercial diving services we serve includes exemplary underwater hull cleaning, propeller polishing, still photography inspection or closed circuit television inspection (CCTV), underwater repair and other forms of underwater maintenance works within the Singapore Anchorages and other neighboring countries.
Commercial Diving
Industrial Rope Access
Non Destructive Testing
Remotely Operated Vehicle.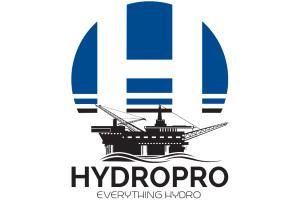 Website:
Visit Hydropro's website