Rigmar Services
Mobile Drilling Support Service Company.
Established in 2007, the Rigmar Group has evolved to become a leading international single source provider of asset management and maintenance solutions, primarily to the mobile offshore drilling fleet and subsea industry.
Operating across 27 countries worldwide, Rigmar has established a strong reputation across the offshore IRM, onshore IRM, subsea, civils, renewable, decommissioning, petrochemical and process sector for cost efficient solutions.
Providing an integrated solution, Rigmar provides a seamless project solution, creating enhanced project benefits and quality to customers at all stages of the life cycle.
"We invest continuously in staff training and new product development, ensuring we remain at the forefront of the industry and deliver a quality, bespoke service at maximum project efficiency.
"Supported by the Rigmar Training Centre – a leading provider of NDE and Rope Access Training  as well as consultancy services – Rigmar supports its team to operate at optimum performance, ensuring clients have access to a highly qualified, safety conscious team."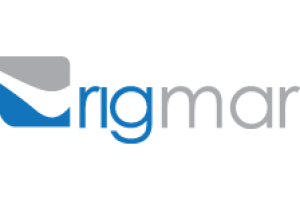 Website:
Visit Rigmar Services's website