SST-NDT
Smart Screening Technology.
Smart Screening Technology WLL (SST-NDT) provides quality and specialised inspection repair and maintenance services to the Marine and Ship Repair, Oil and Gas, Petrochemical, Refinery, Fabrication and Mining Industries
With over 35 years' experience, we have a large team of full-time technicians and inspectors qualified and certified in accordance with international certification schemes including SNT-TC 1A, ISO 9712 and ANSI CP-189
We strive to continually improve and develop to ensure SST-NDT retains the highest standards. We are committed to providing our customers with professional and reliable services - delivering a quality service that meets expectations and specifications.
Our processes and systems have been audited and approved by Bureau Veritas and the Industrial Rope Access Trade Association (IRATA).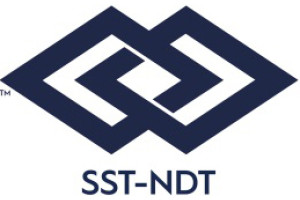 Website:
Visit SST-NDT's website