TÜV SÜD Middle East
Testing, Inspection, Auditing and Certification
TÜV SÜD Middle East L.L.C. is one of the well known Middle East provider of Third Party Inspection for cranes & lifting equipment, elevators and escalators, network audits & industrial & electrical inspection, training certification services and QHSE management systems audit & training with respect to safety, food, health and environment in the public and private sectors.
As a pioneer in providing management systems certification services, TÜV SÜD Middle East is the first Certification Agency certified for ISO 9001:2008, ISO 14001:2004 & BS OHSAS 18001:2007 in United Arab Emirates.
TÜV SÜD Middle East is accredited under DAC (Dubai Accreditation Centre), DAkkS (German accreditation Body), ANAB (American National Accreditation Body), JAS – ANZ (Australia and New Zealand's Accreditation Body), SCC (Canadian accreditation body).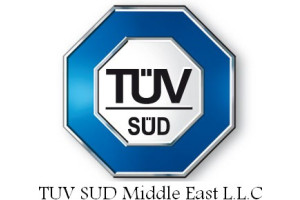 Website:
Visit TÜV SÜD Middle East's website