5th Element
Certified Provider of BLH Stop Drop™ Barricading Solution and CableSafe Products
5th Element Inspection Services is proud to distribute and install BLH Stop Drop™ Barricading and Matting. BLH is the inventor of the polymer-based barricading solution. The product has a 10 year warranty, 10 year UV rating, is wind-rated to Category 5 storms and is recyclable. No other barricading can say the same.We also distribute and install CableSafe© dropped object prevention and cable management products.
The 5th Element philosophy is to design a complete, holistic dropped object program starting with review and training to product design and finishing with installation and technical support. We will be with you as a partner before a sale and long after a sale for support ensuring the program is successful.
5th Element has an extensive global network ready to design and install the perfect DROPS solution. Our leadership has over 125 years of experience in dropped object prevention, engineering, installation, inspection and the manufacturing process.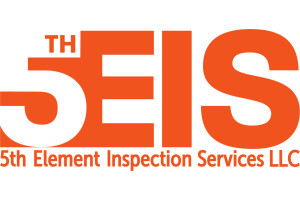 Website:
Visit 5th Element's website