ABS (American Bureau of Shipping)
Setting Standards for Safety & Excellence
Since its founding in 1862, the American Bureau of Shipping (ABS), a New York not-for-profit corporation, has been committed to setting standards for safety and excellence as one of the world's leading ship classification societies.
The mission of ABS is to serve the public interest as well as the needs of our members and clients by promoting the security of life and property and preserving the natural environment.
ABS has been at the forefront of marine and offshore energy innovation for more than 150 years. In a constantly evolving industry, ABS works alongside its partners tackling the most pressing technical, operational and regulatory challenges so the marine and offshore industries can operate safely, securely and responsibly.
The surveyors, engineers, researchers and regulatory specialists who form the ABS team work in more than 200 offices in 70 countries around the world providing traditional classification services as well as on-the-ground technical services in asset performance, energy efficiency, environmental performance and life cycle management. With a passion for making the world a safer place, while also delivering practical and innovative solutions, ABS stands ready to assist and advance the marine and offshore energy industries.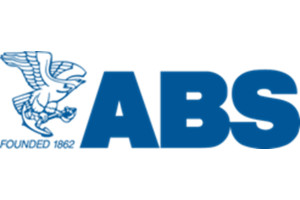 Website:
Visit ABS (American Bureau of Shipping)'s website