Alatas Access Inspection
Inspection Solutions.
At Alatas Access Inspections we strive to deliver comprehensive and cost effective inspection solutions to the global oil & gas industry and renewables market .
With an experienced workforce strategically located globally, we can deliver exceptional service to the industry wherever you are.
We pride ourselves at sitting at the forefront of Advanced Non-Destructive Testing (NDT), including Phased Array and Automated Ultrasonic Testing, we also provide, amongst others, Lifting Gear Inspections, Rope Access, Derrick Services and Pipework Surveys.
Our commitment and dedication to safety is paramount  to the success of our operations, we continually monitor and focus our attention to approaching every job with the same mindset, SAFETY FIRST.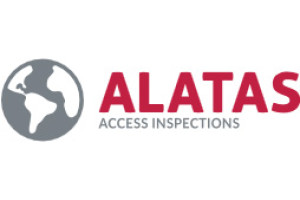 Website:
Visit Alatas Access Inspection's website