Allrig Group
Specialised offshore and onshore services.
What we do
Allrig offers a credible and cost effective alternative to the major OEMs, shipyards and inspection houses. Not only can we match the scale and level of a major OEM, we also bring a can-do attitude to our work.
Smart solutions
We understand that safety, qualitiy & efficiency are your operational priorities. At Allrig we strive to empower you with quick, innovative and economical solutions to maximize your uptime while on contract and minimze downtime during planned out-of-service periods. From single parts to complete maintenance projects, we provide an ever expanding range of complete service solutions that go beyond the typical service approach in the energy industry.
Tailored efficiency
With decades of combined experience, Allrig offers a raft of niche services that are tailored to meet your needs. Whether it's performing an UWILD inspection on a jack-up rig in the Middle East while on dry tow, assembling a derrick on a semi-submersible off the coast of West Coast Africa, repairing a crane in the Gulf of Mexico or completing essential shutdown maintenance at a power plant in Northern Europe, Allrig has you covered. With our unique heritage and global footprint, We are able to deliver our specialized offshore and onshore services through one PO and one vendor registration. In short, Allrig has the full spectrum of expertise and services you need to maintain your competitive advantage in the industry.
One-stop shop service
From inspection and testing to spare parts supply; from repair and manufacturing to overhauls and upgrades; from rope access to engineering solutions. At Allrig we strive to empower your opertational performance performance day in and day out.
Engineering & Project management
Repair, overhaul & Upgrade
Installation & Commissioning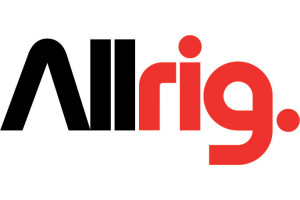 Website:
Visit Allrig Group's website