Almansoori Inspection Services LLC
Oilfield Services
AlMansoori Specialized Engineering is the leading provider of oilfield services in the Middle East.  Founded in Abu Dhabi, United Arab Emirates, in 1977, the company has grown to employ a workforce of 2, 075 across 24 countries throughout the world.
In 2008, AlMansoori made the strategic decision to create holding companies AlMansoori Petroleum Services (AMPS) and AlMansoori Petroleum Industries (AMPI), which segregated the company's business units and manufacturing and fabrication unit respectively.  Additionally, AlMansoori has developed an integrated project services division to ensure that clients who may use more than one of AlMansoori's skills experience seamless project management.
Although the company's activities are predominantly based in the Middle East, it is continually expanding its operations in North Africa, Far East and South East Asia as well as North America and the North Sea region through a number of acquisitions and joint ventures with a number of internationally recognized companies.
AlMansoori prides itself on having developed modern, world-class facilities equipped with state of the art technology and run by a team of highly skilled employees to service the international oil and gas industry.
The company is also extremely proud of its integrated Health, Safety, Environment and Quality Management System, which is implemented in every sector of the company.  AlMansoori's HSEQ policies are the responsibly of all company employees at all levels of the corporation.  It is the duty of individuals and of the company to ensure that HSEQ objectives and targets are met and maintained.
AlMansoori certified and adopted the latest HSEQ standard based on the API Spec Q2 , ISO-9001:2015 for Quality Management System, ISO-14001:2015 for Environmental Management System and ISO 45001-2018 (Occupational Health & Safety Management System), all are integrated to one HSEQ Management System.
Risk management is a continual process and AlMansoori regularly identifies hazards and assesses associated risks.  Appropriate action is always taken to manage these risks and reduce or prevent the possibility of accidents.
Emergency management plans are maintained to cover all operations, identifying equipment, training and personnel necessary to protect the workforce, customers, public, environment and the company's reputation in the event of an accident.
Any accident is reported, investigated and analyzed to prevent recurrence and improve HSEQ performance. Investigations will focus on root causes and/or system failures with any necessary corrective actions put into place to reduce future injuries and losses.
Internal assessments and external audits and inspections are used periodically to ensure AlMansoori's HSEQ processes are properly in place and working effectively as well as continually improving and updating the systems.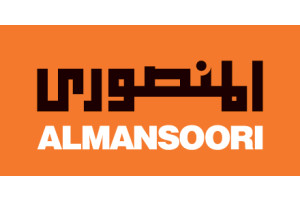 Website:
Visit Almansoori Inspection Services LLC's website