AlpAccess SRL
Rope Access Services.
AlpAccess started in 2003 as a team of rope access technicians, initially rock climbers and mountaineers. We started working in the oil & gas refineries around our home town of Ploiesti (home of one of the world's first oil refineries). Our main goal has been to provide high quality rope access services to the industry. From the very beginning we have invested in equipment and staff training in order to increase safety and quality. At first our team consisted of only 5 people and we worked with our climbing equipment. At this moment, we are a growing company with more than 200 technicians, who are focused on quality and safety.
Why is rope access so important?
Speed of work: Work preparation and the time required to move between sections is considerably reduced by using rope access compared to the installation, dismantling and transport of scaffolding between sections.
Wide range of works: Climbers can work in space-restricted conditions where scaffolding access would be impossible. Also, due to the nature of rope work, the team can provide services regardless of the height of the project.
Economic solution: Compared to alternative solutions based on the use of metal scaffolding or cumbersome and expensive nacelles, which only block or narrow temporary access routes, rope access also implies lower costs.
Safety: Rope access used correctly according to IRATA standards, meaning the use of two independently attached ropes creates a simpler and faster means of access and working at height compared to traditional methods.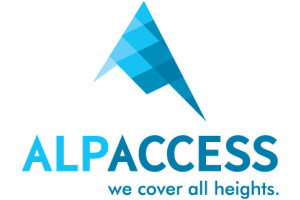 Website:
Visit AlpAccess SRL's website