Archer
Global Oilfield Drilling and Well Services Provider.
Archer is a global oilfield service company with more than 40 years' experience, over 8,000 employees, and operations in more than 100 locations worldwide. From drilling services, production optimization, well integrity and intervention, to decommissioning, Archer is focused on safely delivering the highest quality services and products to the drilling and well service markets. We are Archer.
Formed in 2011, Archer is the coming together of two well specialist companies, Seawell and Allis-Chalmers Energy, and several complementary businesses, each with a deep heritage in delivering wells and improving well performance.
Underpinned by experience and an outstanding record for safety and efficiency, Archer drilling teams secure the production on more than 33 offshore platforms across four continents and operate over 77 mobile land rigs in the Americas. Our comprehensive drilling and workover services include platform drilling, land drilling, directional drilling, drill bits, modular rigs, fluids, engineering and equipment rentals, as well as a select range of well delivery support services and products.
Once each well is delivered, Archer well specialists leverage experience and the right tools to improve well integrity and performance, extending the productive life of these vital assets. Our well services capabilities include: well intervention using wireline, tractors and coiled tubing; production monitoring, well imaging and integrity management tools, and other services aimed at improving well performance and extending well life.
Archer is publicly traded on the Oslo Stock Exchange under the ticker ARCHER. Our main operations currently take place in the major basins within Europe, North and South America, and we are expanding rapidly throughout the Middle East, Asia Pacific and West Africa.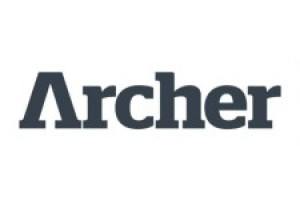 Website:
Visit Archer's website