Aries
Marine & Engineering Services.
ARIES is a leading ISO/IEC 17020:2012, ISO 9001:2015, 14001:2015, 45001:2018, ISO/TS 29001:2010 and ISO/IEC 17025:2015 Certified Multi-Function Marine, Offshore, Oil and Gas Field Service Company head quartered in Sharjah, UAE having branch offices in 15 countries offering round the clock services to the clients worldwide.
ARIES is the largest ship design and consultancy firm in Middle-East. Founded in the year 1998, Aries Marine is the flagship brand of Aries Group, a world-class consortium of diversified independent firms. Headquartered in Sharjah has business branches in UAE, Qatar, Bahrain, Oman, Saudi Arabia, Kuwait, Malaysia, Singapore, India, China, Azerbaijan, UK, Italy, USA, Indonesia. We also have an internal training center in India, where we train our personnel for specialized engineering, inspection and maintenance tasks. ARIES provides reliable services ranging from technical consultancy to project management and boasts an extensive list of satisfied clients across the world. Our team in detail extends to various specialized divisions such as
Design Consultancy
Offshore Engineering
Hull Thickness Gauging
Rope Access Inspection and Maintenance
Non-Destructive Testing
Load Test/Lifting Inspection
Third Party Inspection Services
Plant Inspection and RBI
Hull integrity
Signage Survey
Corrosion control Services
Scaffolding Solutions
Marine Survey, Project Management
Yacht Interiors
Marine/Offshore Software and Technical Documentation.
Ever since its inception in 1998, ARIES has always made sure that all class and owner requirements are met satisfactorily. Within a notable record time we have successfully completed more than 44000 projects. Presently we are accredited LEEA and IRATA "full member" and by the various class societies including Lloyd's Register, American Bureau of Shipping, Germanischer Lloyd, Det Norske Veritas, Indian Register of Shipping, Nippon Kaiji Kyokai, RINA, Korean Register of Shipping, International Naval Surveys Bureau, Russian Maritime Register of Shipping, Bureau Veritas, China Corporation Register of shipping and TASNEEF.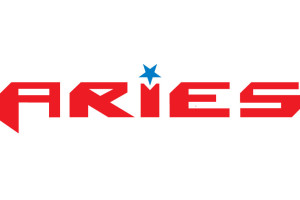 Website:
Visit Aries's website