Borr Drilling
Jack-up Rigs and Drilling Services.
Borr Drilling owns and operates jack-up rigs of modern and high-specification designs. The company provides drilling services to the oil and gas exploration and production industry worldwide in water depths up to approximately 400 feet and capable of drilling to a maximum well depth of 35,000 feet.
Building a substantial fleet of modern jack-up rigs, Borr Drilling is currently one of the largest premium jack-up companies globally – with the youngest fleet. The company seeks to establish itself as the preferred provider of drilling services in hydrocarbon basins around the world. The jack-up fleet currently comprises of 28 Rigs with 5 under construction. We operate worldwide covering Africa, Middle East, Asia, Europe and South America. 
Borr Drilling Limited is an international drilling contractor incorporated in Bermuda (2016) and listed on the Oslo Stock Exchange (2017) and New York Stock Exchange (2019).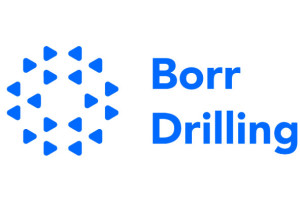 Website:
Visit Borr Drilling's website