CAOEC
The Canadian Association of Energy Contractors (CAOEC) is the trade association for the Canadian energy services industry operating close to the wellhead from coast to coast to coast. Their members provide contract drilling and well servicing for explorers and producers on land and offshore.

CAOEC was founded in 1949 and is the oldest oil and gas trade association in Canada. Founded by 10 drilling contractors, the Association set out to create the safest and most efficient drilling and well servicing industry in the world.

Today, the Association has five membership categories: Directional Drilling, Land Drilling, Offshore Drilling, Service Rig, and Associate. Their members operate primarily in the Western Canadian Sedimentary Basin, but are active across the country from Newfoundland to British Columbia.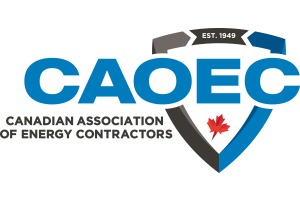 Website:
Visit CAOEC's website