Climb Services
Industrial Solutions
Climb Services offers Industrial Solutions for companies in different sectors, such as Oil and Gas, Energy, Naval, Civil Construction, among others.
Climb Services' Integrated Management system, in compliance with ISO 9001, ISO 14001 and ISO 45001 certified by ABNT, brings what is necessary to carry out activities with the highest standards of excellence and focus on excellence, safety and traceability of all processes.
Climb Services provides quality solutions for its customers while constantly developing its employees and the constant preservation of the environment, valuing ethics and transparency, as well as supporting social interests.
Please, visit our website and contact us for more information.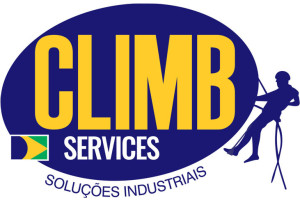 Website:
Visit Climb Services's website