DEME GROUP
Dredging, Environmental & Marine Engineering
DEME is a world leader in the highly specialized fields of dredging, marine engineering and environmental remediation. We can build on more than 140 years of know-how and experience and have fostered a pioneering approach throughout our history, being a front runner in innovation and new technologies.
Our vision is to work towards a sustainable future by offering solutions for global, worldwide challenges: rising sea levels, a growing population, reduction of emissions, polluted rivers and soils and the scarcity of natural resources.
Although our activities originated with our core dredging business, our portfolio has diversified substantially over the decades. Our offering includes dredging and land reclamation, solutions for the offshore energy market, infra marine solutions and environmental solutions. We have an unrivalled track record in the transport and installation of foundations, turbines, inter-array cables, export cables and substations for offshore wind farms.
Our multidisciplinary capabilities, the synergies in many projects and our integrated corporate structure have made us into a global solutions provider.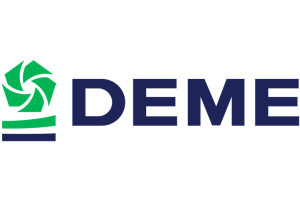 Website:
Visit DEME GROUP's website