Dolphin Drilling
Deepwater Drilling Contractor.
Dolphin Drilling is a well established name in offshore drilling. The company has operated in all the major offshore oil and gas provinces in the world.
Our reputation is built upon a common culture, robust management practises, a commitment to safety and efficient contract delivery. This expertise has developed from years of experience operating in some of the harshest offshore environments and learning and applying best practice from our drilling activities worldwide.
In recent years, drilling has been carried out in most of the major areas of offshore activity, including the North Sea, West Africa, East Africa, Mediterranean, India, Brazil and Gulf of Mexico. Our customers comprise a broad cross section of oil and gas companies including many of the majors, independents and national oil companies.
Dolphin Drilling's present contract portfolio allows the company to take a long-term view on industry developments which allows us to focus on future fleet upgrades and fleet expansion.
Dolphin Drilling's core business values combine long-term thinking with the advantages of being an independent contractor with a streamlined management structure. This ensures we are well positioned to respond rapidly and flexibly to customer needs whilst at the same time maintaining safe and efficient operations within our key business parameters.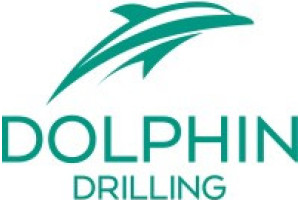 Website:
Visit Dolphin Drilling's website