Dropsafe
Dropped Object Prevention Technologies.
Dropsafe is a leading manufacturer and supplier of dropped object prevention solutions for the global and construction market, including Oil & Gas, Mining, Marine and Industrial sectors. With their range of innovative and patented products, Dropsafe has been providing application-specific solutions for 20 years to over 300 customers worldwide through their global distribution network.
The Dropsafe product range includes:
The Dropsafe Barrier is a modular barrier system that attaches to the inside of guardrailing or under stairs. Certified by ABS and DNV-GL for use in harsh environments, the system is designed for use on a wide range of permanent or temporary structures, preventing objects from falling from platforms or stairways to work areas below.
The Dropsafe Nets, made with marine-grade Japanese stainless steel, fully enclose and tether fixtures located at height. Able to withstand the harshest environments, Dropsafe's Nets are available in a wide range of sizes to ensure a snug fit around any fixture, which is critical to the drop prevention performance of the net.
The Dropsafe Pouch, made of plastic-coated stainless steel, secures handheld items - such as two-way radios, tablets, and aerosol spray cans – to workers, preventing them from becoming hazards and dropping from above.
Dropsafe high-quality products have become the industry standard for Drops prevention in the energy sector, both onshore and offshore. Designed for quick and easy installation and inspection, they exceed requirements for risk mitigation. Dropsafe products prevent negative impacts caused by objects falling from above, damaging equipment and the safety of personnel, not to mention reputational and financial damage.
Dropsafe make it easy to be safe and protect your people.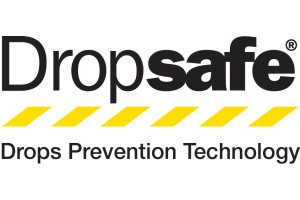 Website:
Visit Dropsafe's website