EGA Master
Be Safe...Be Efficient
EGA Master is a European manufacturer of premium hand tools for the most demanding industrial users. It offers a complete one-stop solution based on continuous innovation that significantly improves safety and efficiency.
The range currently includes Hand tools, Pipe tools, 1000V Insulated tools, ESD Electro-Dissipative tools, Non-sparking tools, Titanium non-magnetic tools, Antidrop tools, Stainless steel tools, Pneumatic tools, Hydraulic Tools, Underwater tools, ATEX-certified Intrinsically-Safe Explosion-Proof Instruments and Tool Control Systems.
EGA Master products and solutions are used by the most demanding industries such as aerospace, military, automotive, shipbuilding, railway, power, construction, oil & gas or mining.
Some end users of EGA Master are companies and institutions such as ExxonMobil, Shell, Airbus, United Nations, NATO, Coca Cola, Audi, Volkswagen, Nissan-Renault, Mercedes-Benz, Siemens or Philips. You can find a list of our most important end users, as well as some case studies in the following link http://www.egamaster.com/en/what-our-customers-say.
Relevant facts about EGA Master:
Exports around 90% of its production to over 150 countries across five continents
Is ISO 9001, ISO 14001 and OHSAS 18001 certified
Offers unlimited life-time guarantee for its tools
Is the most awarded tool manufacturer, as evidenced by the long list of awards it has received since its foundation.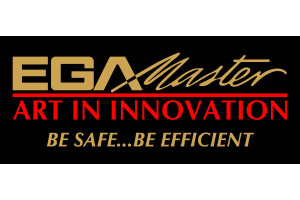 Website:
Visit EGA Master's website