Energy Institute
Professional Membership Body.
About the Energy Institute
The Energy Institute (EI) is the chartered professional membership body bringing global energy expertise together. Our ambition is that energy, and its critical role in our world, is better understood, managed and valued.
The global energy industry, the people working in it and wider society all benefit from the EI's work. We're a unique network with insight spanning the world of energy, from conventional oil and gas to the most innovative renewable and energy efficient technologies.
We gather and share essential knowledge about energy, the skills that are helping us all use it more wisely, and the good practice needed to keep it safe and secure. We articulate the voice of energy experts, taking the know-how of around 20,000 members and 200 companies from 120 countries to the heart of the public debate. And we're an independent, not-for-profit, safe space for evidence-based collaboration, an honest broker between industry, academia and policy makers.
The EI is here for anyone who wants to better understand or contribute to the extraordinary energy system on which we all depend.

About Toolbox
Toolbox is free to use. It holds incident lessons and safety information shared by global energy companies for you to use at work every day, helping you and your team to get home safe.
Use Toolbox on your smart phone, tablet or laptop. You can browse content by work activities or high risk situations. Save content for quick access from 'My Toolbox' or use offline when you have no internet connection. Like and share content with your colleagues and change the way you work, one day at a time.
Developed by the Energy Institute (EI), Toolbox quickly connects you and other users around the world to health and safety insights from leading energy companies partnered with the EI, including BP, Chevron, ConocoPhillips, ExxonMobil, Phillips 66, Shell and Total.
To access the EI Toolbox please click here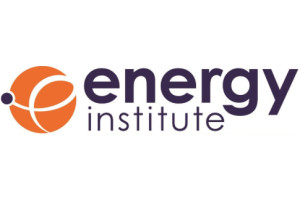 Website:
Visit Energy Institute's website