Engineering Zone
Industrial Inspection Services.
Engineering Zone Company Limited Formed and registered in 2017 at Dammam, SAUDI ARABIA, sole owned company founded by Mr. Abdullah Al-Shamrani, present Managing Director. The company provides leading Professionals industrial support services, industrial inspection as well as services for heavy and light equipment. The core business includes: cranes, elevators, lifting equipment and lifting gear inspection, training of riggers, scaffolders, drivers, Maintenance of EOT Cranes, repair and break down work, health and safety management, quality environment service, equipment's calibration and certification, oil gas and water pipe line services and inspection, supplying of tools and machinery, etc.
E Zone is ISO 9001:2015 Certified Company.
ISO 45001: 2018 Certified Company.
E Zone is OHSAS 18001:2007 Certified Company.
LEEA Certified & Membership Company.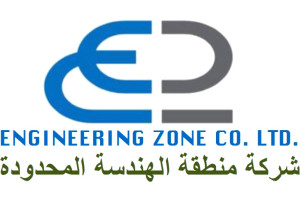 Website:
Visit Engineering Zone's website