Global Energy Services Ltd
Energy Sector Service Group.
Energy Sector Service Group.
Global Energy Services Ltd are a leading provider of comprehensive services to the oil and gas and renewables sectors onshore and offshore including GWO compliant workforce supported by industry best practice operating procedures.
Global Energy Services Ltd are IRATA certified offering a range of highly skilled multi-disciplinary access teams providing safe, reliable, time-effective and cost-effective means of carrying out a range of specialist access solutions that allow us to cater for any of our clients' IRM requirements including, coating repair, tension netting, scaffolding, engineered decking and micro ROV onsite from our Nigg Energy Park facility and offshore.
including:
IRATA Certified Rope Access
Dropped Object Surveys
Coating Repair
Special Periodic Surveys
Hull and Pipework Wall Thickness Surveys
Lifting Equipment Inspection/Surveys
Derrick / Mast Inspections Repairs and Maintenance
Environmental Preservation Coatings
Scaffolding Services.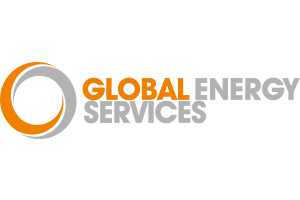 Website:
Visit Global Energy Services Ltd's website