Gulf Drilling International
Onshore and Offshore Drilling Contractor.
We aspire to be a World Class Drilling Service Provider providing safe, efficient & innovative drilling services. On May 18, 2004 Gulf Drilling International Ltd. (q.s.c.) GDI was established as the first onshore and offshore oil and gas drilling company in Qatar. GDI was formed as a joint venture between Qatar Petroleum (QP 60%), Qatar's national oil corporation, and Japan Drilling Co., Ltd. (JDC 40%). The paid-up capital was US$ 103.2 Million.
In July 2007, QP acquired a further 25% of JDC shares, raising their ownership in GDI to 70%. On 12th February 2008, the shares of QP were transferred to Gulf International Services (q.s.c.) "GIS" which became a public shareholding company on 26th May 2008 and is listed on the Doha Securities Market (DSM). GIS now holds 70% shares of GDI along with 100% shares of Gulf Helicopters, Amwaj Catering Services Company and Al-Koot Insurance Company.
GDI is a growth-oriented company. In just 9 years (2004 to 2013), GDI's rig fleet has grown to twelve (12) rigs and its workforce from 100 to 1,080 employees. Our current operating rig fleet consists of six (6) offshore jack-up rigs and four (6) land rigs. By 2015 we expect an expanded fleet size, to (14) drilling rigs. The fleet configuration will be, (8) offshore jack-up drilling rigs, (6) land rigs, (1) accommodation jack-up and two (2) lift boats.
GDI is focused on growth through both expansion and diversification, and is already the contractor of choice in Qatar.
GDI started operations by working for a single client (Qatar Petroleum) and now has widened that portfolio to six world class clients that include Shell, Maersk Oil, Occidental, RasGas and Dolphin Energy.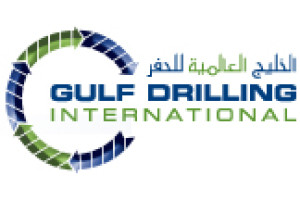 Website:
Visit Gulf Drilling International's website