Gulf Energy International
Oilfield Services Company.
We are an Oilfield Services Company that offers several types of high quality Services and Products that serve the Oil & Gas field industries. Our headquarters are located in Cairo, Egypt but we also have various active branches in Kuwait, Syria, Saudi Arabia and Cyprus, all run under the management of our group and all consistent with our high quality service. In total, we employ more than 150 engineers, technicians and staff in several locations. We proud ourselves with the friendly, stable, yet dynamic working environment that we possess.
Gulf Energy International Pipe Inspection Services strives through its virtues to provide a leading edge service that adds significant value to the oil & gas industry in the field of Tubular Inspection Services, advanced inspection techniques, asset integrity management and flow line-pipe line services.
By capitalizing on the needs of the industry to provide highly technical and specialized services built upon innovative technologies and vast experience, Gulf Energy International Pipe Inspection Services targets the Oil & Gas market with a regional prospective utilizing the leading edge technologies and vast experience of its shareholders and business partners.
We are committed to growth by the deployment of highly diversified technical services through innovative technologies and solutions, cost effectiveness, and a consistent regional and global approach to service quality, health, safety and respect for the environment. In recognition to its technical excellence.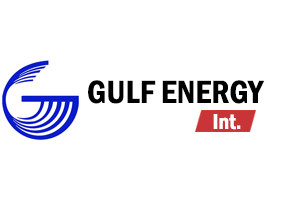 Website:
Visit Gulf Energy International's website