HEICO Befestigungstechnik GmbH
HEICO Fastening Systems
The HEICO Group, based in Germany, has been at the forefront of fastener technology since its inception well over 100 years ago. A truly international organisation with over a dozen subsidiaries and employing over 400 people, the group is well placed to provide the highest standards of bolt security to a worldwide customer base.
The family owned business has a long tradition of forming metal, starting out producing upholstery & furniture nails before expanding into cold forming of industrial fasteners, particularly for the automotive industry. After passing on the management of the family-held company to the fourth generation an innovation drive saw the company launch the HEICO-LOCK® Wedge Lock Washers.
Both in terms of the products HEICO develops and the unique production processes and in-house developed tooling, innovation is HEICO's key to success. This innovative approach has seen the introduction of a full range of HEICO-LOCK® Wedge Locking Systems as well as HEICO-TEC® Tensioning Systems.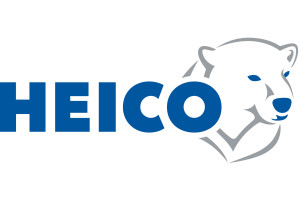 Website:
Visit HEICO Befestigungstechnik GmbH's website