HHC Safety Engineering Services, Inc.
Specializing in Expert Witness Services for Catastrophic Events
HHC Safety Engineering Services, Inc. provides safety services to the Oil and Gas, Drilling, Chemical and Manufacturing industries.
Those services include: Expert Witness Services, Drop Prevention, Industrial Hygiene Services, Contest to OSHA Citations, Dispersion Modeling, Accident Investigation, Arc Flash Hazard Assessments, Dispersion Modeling of Contaminant Plumes, Online E-learning courses, Electrical Safety, Ergonomic Evaluations, Job Safety Analysis, Lockout tagout surveys, Machine Guarding Surveys, Process Safety Management, Risk Management, Safety Audits, Site Inspections, Safety Program Development, and Safety Training.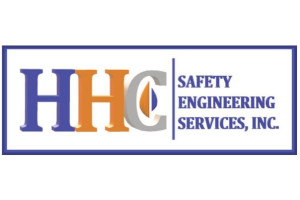 Website:
Visit HHC Safety Engineering Services, Inc.'s website