Hilong Group
A World-Leading Integrated Oil Equipment And Services Provider
Hilong Group of Companies is a large-scale listed corporate group specializing in high-end oilfield equipment and integrated oil services for petroleum and natural gas development. Hilong has built up a professional and solid oil service industry that integrates scientific research, production and services. The Group, headquartered in Shanghai, currently has five major business units in Oilfield equipment (Drill pipes, OCTGs), Oil services, Offshore engineering, new coating materials, line pipe technology and services, its business branches covering major energy markets across the world.
Hilong Oil service sector provides drilling & completion, workover, turnkey project, with 25 rigs range from 750HP-3000HP in fleet operating in UAE, Oman, Ecuador, Nigeria, Iraq, Pakistan, Malaysia, Albania and Ukraine market for major IOCs, certified by API Q2, ISO 9001, 14001 and 25001 management system.
HILONG Group is listed on Hongkong stock exchange market (01623.HK).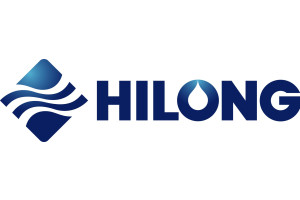 Website:
Visit Hilong Group's website