Integrated Inspection & Surveying
Inspection and Engineering Services.
Our range of services includes full range Crane & Lifting Equipment Inspection, Dropped Objects Survey, Drill Pipe & Tubular Inspection, Non-Destructive Testing (NDT), Calibration & Pressure Testing, Metering & Flow Measurement Services and Storage Tank Calibration and Survey.  We also provide training courses focused on safety and technical competence.
We are an IMS certified and registered company that has been independently audited and certified to be in conformance with ISO 9001:2008 Quality Management System, ISO 14001:2007 Environment Management System, Occupational Health & Safety Management System (OHSAS) 18001:2004. This certification demonstrates our high level commitment to quality assurance and continual improvement.  We are also a member of the following listed associations:
Lifting Equipment Engineers Association (LEEA)
Dropped Objects Prevention Scheme (DROPS)
International Pipe Inspectors Association (IPIA)

American Society for Non-Destructive Testing (ASNT)

International Association of Drilling Contractors (IADC)

International Association of Drilling Contractors, Drilling Industry Training Program Accreditation (IADC-DIT)

Crane Certification Association of America (CCAA)

National Fire Protection Association (NFPA)

UK Spill Association

National Safety Council (NSC)

Pressure Proficiency Testing Program (PTP), Dubai Central Lab
Since its establishment, IIS has shown continual progress.  Our mission is to provide high quality service and commitment to our clients' needs and requirements.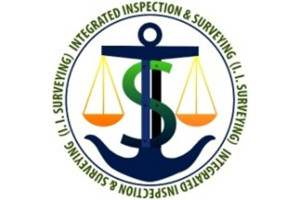 Website:
Visit Integrated Inspection & Surveying's website